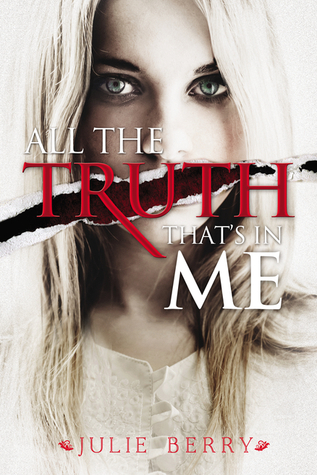 Four years ago, Judith and her best friend disappeared from their small town of Roswell Station. Two years ago, only Judith returned, permanently mutilated, reviled and ignored by those who were once her friends and family. Unable to speak, Judith lives like a ghost in her own home, silently pouring out her thoughts to the boy who's owned her heart as long as she can remember—even if he doesn't know it—her childhood friend, Lucas. But when Roswell Station is attacked, long-buried secrets come to light, and Judith is forced to choose: continue to live in silence, or recover her voice, even if it means changing her world, and the lives around her, forever. This startlingly original novel will shock and disturb you; it will fill you with Judith's passion and longing; and its mysteries will keep you feverishly turning the pages until the very last.
There are many reasons why this novel could've been a disaster. Firstly, it's in second person narration, which is extremely hard to do and even harder to make effective. Secondly, the book is made up of tiny chapters, some just a few lines long. And thirdly, the story seems to jump from past to present quite quickly.
However, Berry has successfully written second person narration so that it's engaging, evocative, and intriguing. The only other book that I've read that did second person narration well was Jodi Picoult's Handle with Care. And I think the small chapters really illustrated the protagonist's fractured state of mind – on a side note, Berry has done well to capture the time period of the novel, and the expectations of the character upon her return to civilisation.
I must now be a little negative. At the start of the novel, it's a little unclear when the story jumps between past and present. I found myself rereading certain sections because I thought I was in the present but it turns out to be in the past and vice versa. Also, at the end when you find out what happened to the protagonist in her two years away, it all seems a little easy. Some of the events were a little unreasonable. I still don't fully understand why the person took her, and he cut out her tongue because if she can't talk, she can't implicate _______ (underline intended. I don't want to give away any spoilers). But she can write it down? Why didn't he then cut off her hands?
Despite this, the story is interesting and had me turning the page. I just would've liked a little further clarification on the ending and a little more clarification at the beginning on the setting.
My Score: 8/10