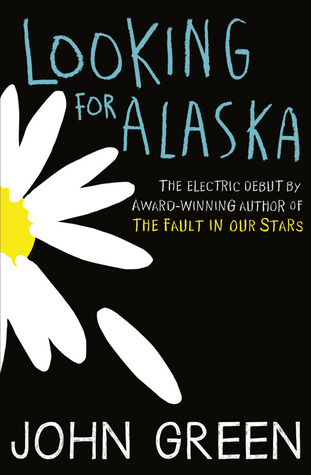 Before. Miles "Pudge" Halter's whole existence has been one big nonevent, and his obsession with famous last words has only made him crave the "Great Perhaps" (François Rabelais, poet) even more. He heads off to the sometimes crazy, possibly unstable, and anything-but-boring world of Culver Creek Boarding School, and his life becomes the opposite of safe. Because down the hall is Alaska Young. The gorgeous, clever, funny, sexy, self-destructive, screwed-up, and utterly fascinating Alaska Young, who is an event unto herself. She pulls Pudge into her world, launches him into the Great Perhaps, and steals his heart.
After. Nothing is ever the same.
This novel fits so perfectly into the YA genre and has enough teen angst to attract and engage its young audience. Although Pudge is a boring character (sorry John Green fans), Alaska Young is a fascinating character – and I'm so so glad that she wasn't the protagonist. I read in a forum somewhere that Alaska is the book version of Cara Delevingne (see below), and that really helped me picture her when reading Looking for Alaska (the title doesn't really become significant until about three quarters of the way through). She's crazy, impulsive, fun, and completely sucks Pudge into her world.
The novel is set up into two parts: the Before, and the After. I can't tell you what separates these two events, because it's a twist that I'm glad I wasn't aware of prior to reading the novel. And the novel isn't at all cheerful and does not leave you feeling happy and positive. The characters have quite a few issues troubling them, and they fail to overcome them.
John Green has managed to weave the three characters (Pudge, Chip, and Alaska) together in a character-driven story that allows for personal growth and philosophical-motivation. Chip is an outspoken prankster who values loyalty and honesty, but is quick to come to the aid of his friends. He is the character mostly seen in YA, and Alaska is the character who is quite unique and refreshing in this story. The three characters complement each other well, and John Green has stylistically created three very different characters who all seem to work together so well (except for the fact that Pudge is really boring – have I mentioned that already?). This was me whenever Pudge spent too long talking about himself:
This novel didn't really become popular until The Fault in Our Stars did. Actually, John Green didn't really become popular until that movie was made. But I feel his novels open up a new avenue for YA – the not-so-happy stories of high school and university. They showcase the other (heartbreaking) side to growing up.
My Score: 7/10
BUY HERE