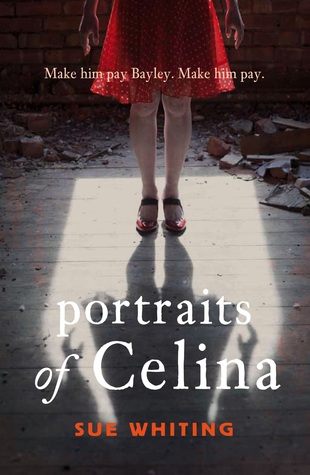 Make him pay, Bayley. Make him pay.
It's as if the wooden chest is luring me, urging me to open it – daring me almost. Open me up. Look inside. Come on, just for a second; it won't hurt.
Celina O'Malley was sixteen years old when she disappeared. Now, almost forty years later, Bayley is sleeping in Celina's room, wearing her clothes, hearing her voice. What does Celina want? And who will suffer because of it? A ghost story. A love story. A story of revenge.
I'm going to start with the positives, because there were very few (ouch!). The premise is interesting and very The Girl with the Dragon Tattoo-esque. The mystery surrounding Celina is haunting and intriguing, and Amelia (Bayley's sister) is quite well developed and believable. The title Portraits of Celina won't make sense until you have finished reading the book, and this title is haunting and chilling and very goosebumpy. The setting of the novel seems very enclosed and secluded, which adds to the mystery in the story. And finally, I'm so glad that this novel took place over the holidays and school was never featured in the story – school always makes a story feel very YA and would've undone the secluded nature of the setting.
Okay, now to the negatives. Firstly, the story is a little farfetched and unbelievable. Bayley just happens to look exactly like Celina and is of the same age AND starts having visions from Celina? That got me like: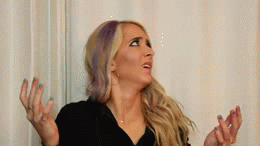 Also, the pace of the story is lacking. It takes about 250 pages before the story starts to pick up, and I only kept reading the novel because I have this compulsive need to finish every book I start reading. I think that Bayley is not characterised well – she comes across ditzy and immature at times, but other times she seems much older. Her dialogue is not realistic of teenagers and she does a lot of telling in the story.
The number one rule of writing is show don't tell, and there's A LOT of telling in this story. Bayley tells you that she's developed an obsession with Celina, when it's already obvious (and let's not mention how unrealistic it is that Bayley immediately develops this obsession – this would've been more realistic if she developed it over time). She tells you that Bud is creepy and that Oliver is good-looking/dreamy, and she tells you that she kept the family together and that their mother is a little broken and that Amelia is a little off the tracks. These things should've been shown.
I was given an advanced copy of this title via Netgalley in exchange for an honest review.
My Score: 6/10