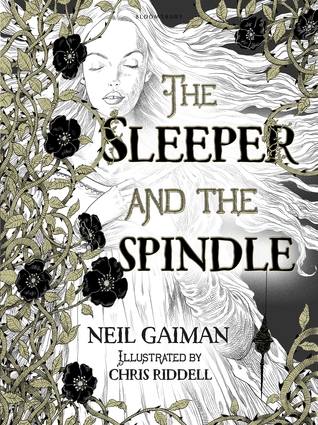 A thrillingly reimagined fairy tale from the truly magical combination of author Neil Gaiman and illustrator Chris Riddell – weaving together a sort-of Snow White and an almost Sleeping Beauty with a thread of dark magic, which will hold readers spellbound from start to finish. On the eve of her wedding, a young queen sets out to rescue a princess from an enchantment. She casts aside her fine wedding clothes, takes her chain mail and her sword and follows her brave dwarf retainers into the tunnels under the mountain towards the sleeping kingdom. This queen will decide her own future – and the princess who needs rescuing is not quite what she seems. Twisting together the familiar and the new, this perfectly delicious, captivating and darkly funny tale shows its creators at the peak of their talents. Lavishly produced, packed with glorious Chris Riddell illustrations enhanced with metallic ink, this is a spectacular and magical gift.
This children's book is a fairytale retelling of Snow White and Sleeping Beauty but with subtly and elegant literary integration. I should start by addressing the STUNNING JACKET. It's hardcover and the see-through dust jacket allows the reader to see the illustrated sleeping beauty underneath the cover flap (on the hardcover). I also think that in this case, the illustrations actually trump the story/writing. All of the illustrations are in black and gold, which gives the book a really elegant look. And the book feels like one of those stories you read as a child that was your favourite and you kept the book for years because it felt so special.
The layout is beautiful. Some pages have full-page illustrations, but others have a picture strip down the side and a fairly big block of text. It helps break up the book so the reader doesn't feel bogged down by the fairly small font size. On most pages, a certain sentence (usually the final sentence on the page) is repeated as an illustration in gold letters, and it is really striking against the black and white sketches/drawings next to it.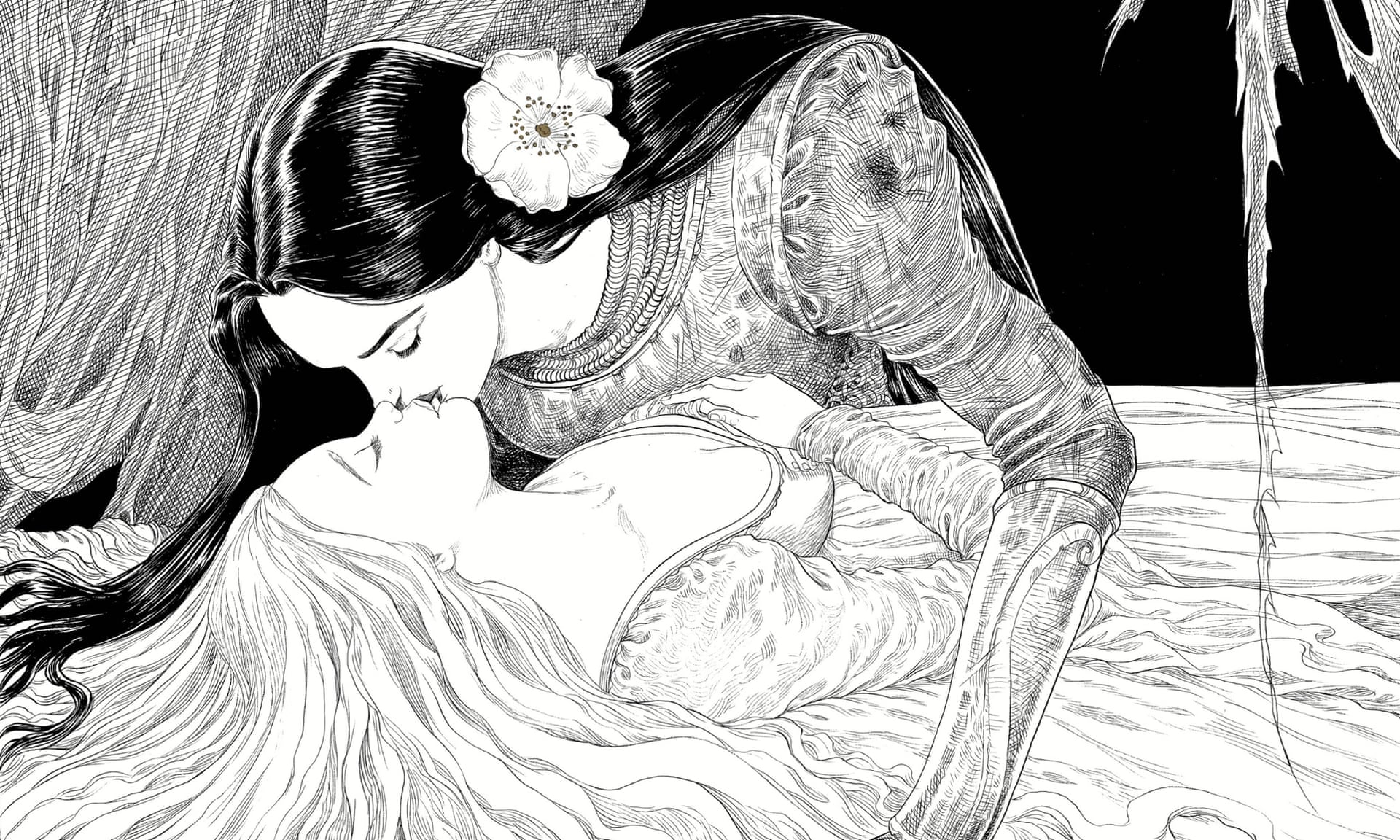 The re-telling of these two fairytales is unique and there's a slight twist at the end with sleeping beauty and the old lady. There's no stereotypical 'Prince Charming' in this book, which is a nice change. Instead, there's a Queen who is determined to wake Sleeping Beauty and save the sleeping city. The book is a quick read, and fans of Neil Gaiman will love this tale. This would make a lovely gift for someone because of its unique, pretty packaging.
My Score: 9/10
Buy HERE