Captive Prince is Game of Thrones meets Brokeback Mountain. It is the first novel in an extremely original new fantasy trilogy by C.S Pacat. The main character is Damen, who is a warrior hero and the rightful heir to the throne of Akielos. But then his half brother murders the King and seizes power. Damen is captured, stripped of his identity, and sent abroad to serve the prince of an enemy nation Vere as a pleasure slave.
This book presents a really interesting and unique story. Vere is a homoerotic society that condones same-sex slavery and treats rape as a form of entertainment. Homosexual relationships are the norm and it is considered unusual for men and women to be together. Rape is viewed as entertainment in an arena resembling the colosseum in Rome.
C.S Pacat has a way of throwing you straight into the drama of the story. We're introduced to Damen as he's betrayed by his brother and we follow his story as he struggles to stay hidden and alive in the enemy nation. No one can know who he is. His new master, Prince Laurent, epitomizes the worst of the court at Vere. And soon, Damen finds himself caught up in a play for the throne, and he must work together with Lauren to survive and save his home country. Damen knows that he must never reveal his true identity, because Prince Laurent hates him more than anyone else, but Laurent just doesn't know who he really is.
Even though I enjoyed the novel, it was clear that the book was setting up for a lot of action in the sequel. And even though I'm sure I'll enjoy that sequel, I did find my interest lagging a little towards the end of the novel. Also, there are very few female characters in this novel and I did feel like a main female character would've changed the dynamic of the story and affected the character progression.
Despite this, Captive Prince – which was first published online – is clever, intriguing and interesting, and when I finished the novel I was eager to read the next in the series. It presents a masculine world with hmosexual characters and the novel is an exploration of men's desires. This novel reminded me of Game of Thrones with its brutality and unapologetic confidence and the feeling that you can't trust any characters because of what they might be able to do. Vere seems to have a lot of similarities to Westeros and Prince Laurent to Cersei Lannister: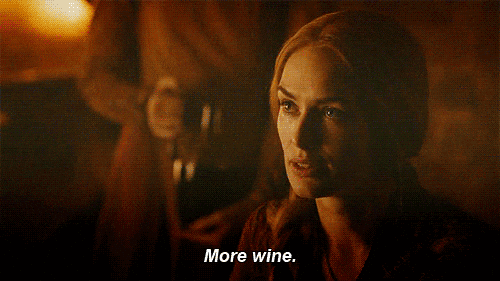 I recommend this series to anyone who loves reading fantasy, or just a really original story with unique characters.