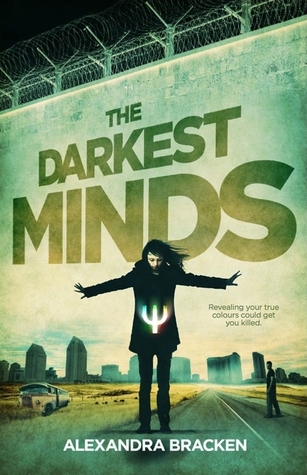 When Ruby woke up on her tenth birthday, something about her had changed. Something alarming enough to make her parents lock her in the garage and call the police. Something that gets her sent to Thurmond, a brutal government "rehabilitation camp."

Now sixteen, Ruby is one of the dangerous ones.

When the truth comes out, Ruby barely escapes Thurmond with her life. Now she's on the run, desperate to find the one safe haven left for kids like her—East River. She joins a group of kids who escaped their own camp. Liam, their brave leader, is falling hard for Ruby.

When they arrive at East River, nothing is as it seems, least of all its mysterious leader. But there are other forces at work, people who will stop at nothing to use Ruby in their fight against the government. Ruby will be faced with a terrible choice, one that may mean giving up her only chance at a life worth living.
Finally! A refreshingly unique dystopian novel! Just kidding. This book is like the amalgamation of The Hunger Games and Divergent, with, you know, a different plot and different characters and a completely different premise. But seriously, who cares that all these dystopian YA books are flooding bookstores at the moment – they're fantastic! And this novel, which is the first in a trilogy, is so well-written and thrilling. I love it.
My favourite genre is dystopian, so if a novel is dystopian, it's guaranteed to at least get a 5/10. But this book is so much better than the other YA dystopias that I've read lately. I actually liked it more than I liked Divergent, but not as much as I liked The Hunger Games (there is such a thing as a dystopian novel hierarchy).
Ruby's characterisation is really well done – she's a little too timid at times (to the point where the reader wants to roll their eyes at her) but she's likeable. Also, the love story between her and Lee/Liam is subtle. Nobody wants to read a dystopian novel where the romance takes up more novel space than the world-building. Also, this trilogy has some amazing book covers. Let's all stare in wonder at them: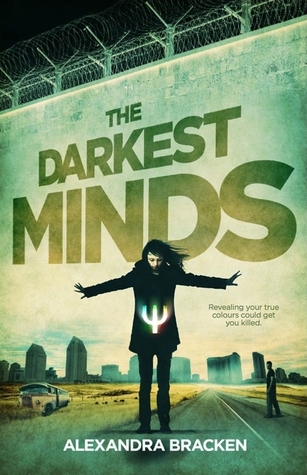 I do think that Chubs is a stereotypical character – he's like that boy in high school whose personality overcompensated for his lack of intelligence. He's the fun one to have around. The one who can be serious at times, but is mostly cracking jokes and cheering you up. And Zu is a little confusing and mysterious, but intriguing enough that you want to know what happens to her in the next novel.
I also have to point out one more flaw: Ruby can be a little stupid sometimes. Let's not mention that trap she fell into at the end of the novel (I'm not going to be any more specific because I don't want to give it away. For all you know, it could be an actual trap. It's not, but anyway). I'm hoping she smartens up in Never Fade.
I'd recommend this novel/series to anyone who is loving the dystopian YA novels being released at the moment. If you love The Hunger Games and Divergent, you'll devour this series (I know I haven't yet read the rest of the series, but I know I'll love it, so yes, I'm recommending the whole thing).
My Score: 10/10
Buy HERE