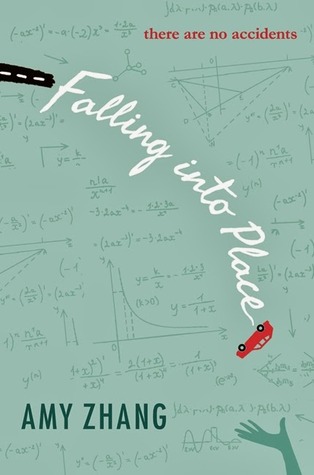 On the day Liz Emerson tries to die, they had reviewed Newton's laws of motion in physics class. Then, after school, she put them into practice by running her Mercedes off the road.

Why? Why did Liz Emerson decide that the world would be better off without her? Why did she give up? Vividly told by an unexpected and surprising narrator, this heartbreaking and nonlinear novel pieces together the short and devastating life of Meridian High's most popular junior girl. Mass, acceleration, momentum, force—Liz didn't understand it in physics, and even as her Mercedes hurtles toward the tree, she doesn't understand it now. How do we impact one another? How do our actions reverberate? What does it mean to be a friend? To love someone? To be a daughter? Or a mother? Is life truly more than cause and effect?
This novel seems to have a similar premise to Made For You, but I think it employs more effective writing techniques. Amy Zhang is only 19 years old, and crafts a realistic character whose experiences at school prompt her to attempt to commit suicide.
The chapters switch between past and present, but Amy has broken this into separate chapters to allow for a smooth transition. The writing is quite literary, and Amy manages to reveal the deepest thoughts of a character so subtly that you don't actually realise until much later in the novel. The dialogue is realistic and the characters are believable and dimensional. The premise is unique (which is hard to find in a YA featuring suicide – it's usually riddled with clichés).
Liz's character is intriguing even after completing the book. I felt like I couldn't quite understand her and was desperate to keep reading so that I could find out (this is a good thing, and stylistically, is really hard to achieve).
I spent the whole novel thinking that the ending would include a serious twist. There was no twist, but the last page was slightly surprising and not how I expected it to end. Does that mean there was a small twist? Maybe. Although I don't think Amy meant it as a twist. More of a shock ending to resonate with the reader and give them one of those 'book comas' that we all hate but secretly kind of love.
After I finished reading it, I kept thinking 'Why haven't I already read this novel?' Who knows.
My Score: 9/10