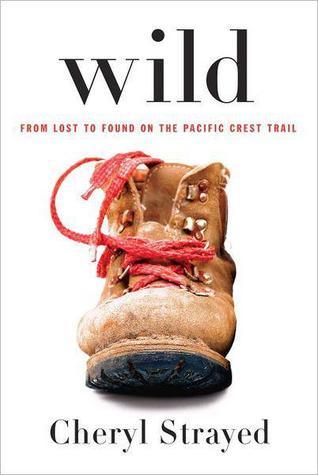 At twenty-two, Cheryl Strayed thought she had lost everything. In the wake of her mother's death, her family scattered and her own marriage was soon destroyed. Four years later, with nothing more to lose, she made the most impulsive decision of her life. With no experience or training, driven only by blind will, she would hike more than a thousand miles of the Pacific Crest Trail from the Mojave Desert through California and Oregon to Washington State — and she would do it alone.
This non-fiction book explores self-discovery and the recapturing of one's lost identity. Cheryl struggles after her mother dies, and despite having a seemingly perfect husband who is supportive and comforting, she feels like she can't function. She feels lost – wild. So she treks the PCT and over the course of three months, regains her sense of self and 'finds herself' (that's not meant to sound cheesy).
Cheryl weaves in and out of past and present seamlessly, and neither time period is too dominant at one point in the novel. However, the writing could be better. The sentences are quite basic, and the story is very much 'I did this and then I did this, but then I did this, and then I went here'. It feels too much like a retelling (without emotional connection or reflection), to the point where I couldn't read more than one chapter at a time because the story dragged. Plus, when you're backpacking, sometimes your days seem the same, and the story weaves into one. But Cheryl met a lot of people along the way, and I liked that she slotted them into the story intermittently. They broke up the tale and sped up the story.
Cheryl presents herself in an honest way – she seems real, and she doesn't seem 'photoshopped' or altered to appear desirable to the audience. She does not present herself in a way that all readers will love her. She admits her faults and her mistakes, and she doesn't try to make excuses for why she made them. For example, why would you hike the PCT trail if you'd never even been backpacking before? Some would say that's suicide, and it is quite frustrating in the story when Cheryl makes silly decisions because of her lack of experience. But her desire to trek the path on her own and complete it – which she does – cements her as strong and independent, and the reader comes to respect her.
I'd recommend this book to adventurers, not necessarily readers. People who like to spend their weekends surfing or hiking or bike riding will like this book.