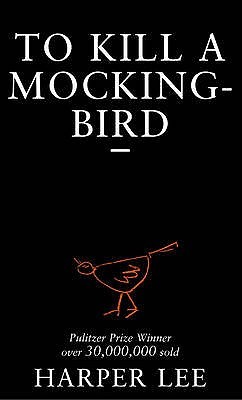 The unforgettable novel of a childhood in a sleepy Southern town and the crisis of conscience that rocked it, To Kill A Mockingbird became both an instant bestseller and a critical success when it was first published in 1960. It went on to win the Pulitzer Prize in 1961 and was later made into an Academy Award-winning film, also a classic.

Compassionate, dramatic, and deeply moving, To Kill A Mockingbird takes readers to the roots of human behavior – to innocence and experience, kindness and cruelty, love and hatred, humor and pathos.
Who else is re-reading this ahead of the sequel release? Who else is so excited that Go Set a Watchman is coming out soon? The day it's released, I'll be outside the bookstore yelling 'just take all my money' and buying the first copy I see. Because this book is brilliant, and after 50-odd years, Harper Lee is expected to produce an equally-superb sequel.
First of all, this book is nothing like how I remember when I read it in Grade 10. True, I didn't want to read it in Grade 10 because I was forced to read it in school, and we all know that if a child is forced to read something, they won't enjoy it.
I remember this book being all about the court case for the alleged rape of a white girl by a black man. And although this case is mentioned a few times ahead of the court case, the trial doesn't actually start until pretty much the final 50 pages of the book.
I feel like if this book wasn't written by Harper Lee, and an author right now thought about writing it, the court case would start in the first 50 pages. It seems that with the current fiction market in the publishing industry, the book has to 'grab the reader in the first chapter'. And this does help. BUT what To Kill a Mockingbird actually does in the first 250 pages is much more. It establishes setting and social and racial interrelations. It establishes the relationship between Scout and her brother and her father. It highlights their family values and their respect for black people. It also introduces a melancholic but scary atmosphere. The book seems dark and ominous and you worry for the characters – you worry more in the first half of the book than towards the end of the book when Scout and her brother are attacked (spoilers, sorry, but if you haven't yet read this book, what have you been doing for the past 50 years?).
The dialogue is consistent and the characters have depth. Atticus is not overly affectionate, but is an inspirational father figure in literature. This book is just as good a re-read as it is the first time you pick it up. And it's not overly long, so hurry up and read it before the sequel comes out.