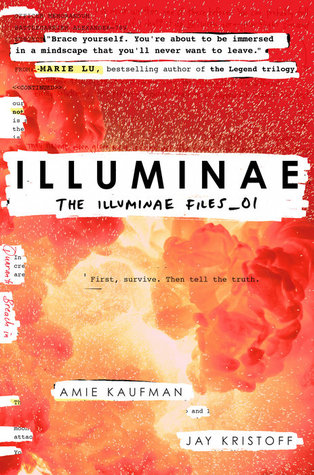 This morning, Kady thought breaking up with Ezra was the hardest thing she'd have to do.

This afternoon, her planet was invaded.

The year is 2575, and two rival megacorporations are at war over a planet that's little more than an ice-covered speck at the edge of the universe. Too bad nobody thought to warn the people living on it. With enemy fire raining down on them, Kady and Ezra—who are barely even talking to each other—are forced to fight their way onto an evacuating fleet, with an enemy warship in hot pursuit.

But their problems are just getting started. A deadly plague has broken out and is mutating, with terrifying results; the fleet's AI, which should be protecting them, may actually be their enemy; and nobody in charge will say what's really going on. As Kady hacks into a tangled web of data to find the truth, it's clear only one person can help her bring it all to light: the ex-boyfriend she swore she'd never speak to again.
I love books that take risks. I love books that stray outside the usual format and dare to try something different. And I love those books even more when they work. Simply put: this book is dead sexy.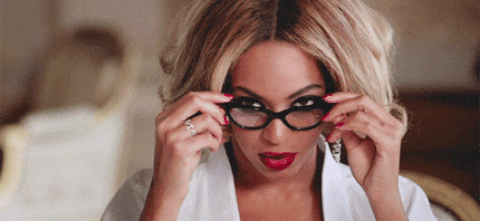 Illuminae is the first novel in a new science fiction series by Amie Kaufman and Jay Kristoff and it's suspenseful and intriguing and follows a slightly different format. Instead of written prose and dialogue, this book uses reports, emails, medical documents and blueprints to tell the story. Although this takes a bit of getting used to (it took me about 100 pages before I felt like I fully grasped who everyone was and where they were and what was really happening), there comes a point in the novel where you're completely drawn in – you're not only invested in the characters, but you're invested in the secondary characters and the setting and the artificial intelligence unit called AIDAN.
This book is big enough to knock someone out, but it's easy to read it quickly. Some pages are blueprints and some don't have many words, and some pages simply introduce the next few pages of the novel. This helps build suspense, because although you're reading through the book quite quickly, you know there's so much more to be revealed.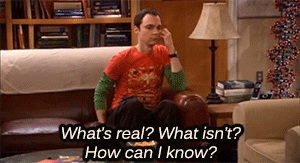 There's enough of a resolution at the end of Illuminae that you are satisfied with what Amie and Jay have created, but you also question how they'll write the next one. Will it continue from the end point of Illuminae? Or will the story in the second novel focus on someone else or something completely different? I can't wait to read the sequel, and I'm excited to see where they take this series.
Not everyone is going to like this book, and I think that's because it takes a bit of time to get into it. It's a new format and a new world and a new way of writing. So if you're reading this book and you find yourself not liking it, just please keep going. Soon, you won't be able to put it down.
My Score: 9/10