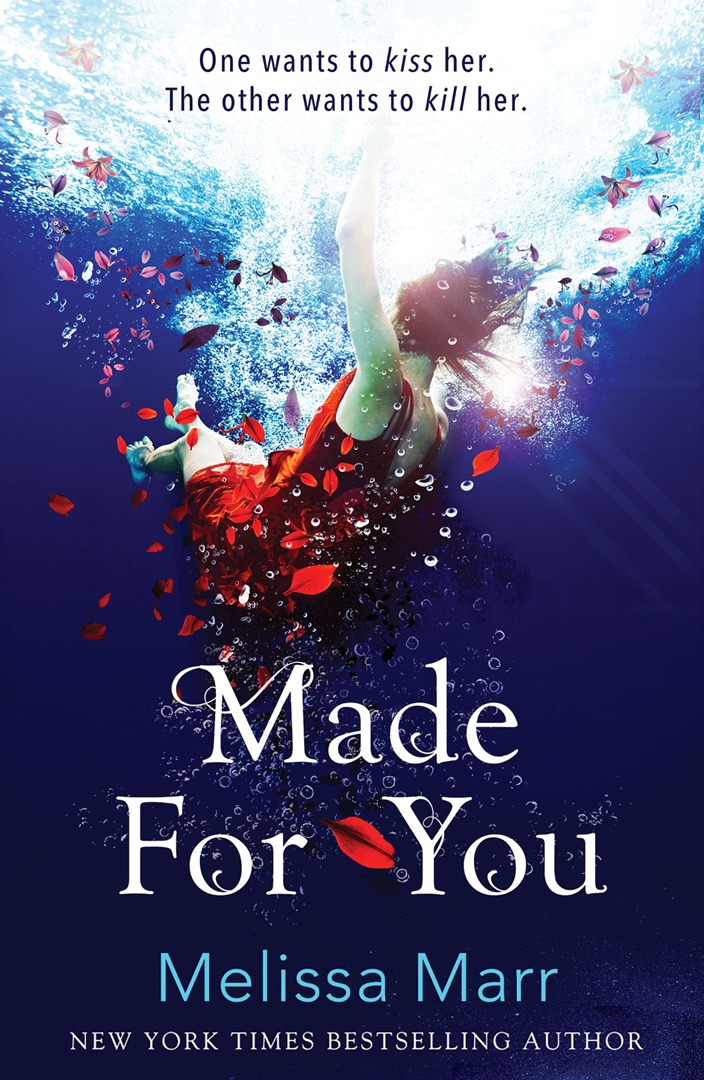 When Eva Tilling wakes up in the hospital, she's confused—who in her sleepy little North Carolina town could have hit her with their car? And why? But before she can consider the question, she finds that she's awoken with a strange new skill: the ability to foresee people's deaths when they touch her. While she is recovering from the hit-and-run, Nate, an old flame, reappears, and the two must traverse their rocky past as they figure out how to use Eva's power to keep her friends—and themselves—alive. But while Eva and Nate grow closer, the killer grows increasingly frantic in his attempt to get to Eva.
This book is good, but not amazing.
This story had an intriguing premise and plot, and the blurb on the back of the book drew me in (have you ever read a YA blurb that didn't draw you in?). Melissa captures 'high school' very well – the dialogue parallels what teenagers actually say and even includes the correct emphasis on certain words. Also, Melissa presented a unique killer, one whose motivations are different to that of usual killers and has you turning the page to find out more.
However, I must now point out the flaws of the piece, and there are quite a few. Firstly, the point of view shifts between Eva and her best friend, Grace, and they sound exactly the same. Their voices don't differ, and I don't think Grace's point of view adds anything to the story. In fact, I think Melissa could've left her as a third party character and only included Eva's point of view and the killer's point of view.
Secondly, the killer's point of view doesn't seem realistic. He tried to kill Eva because he's in love with her (revealed in second chapter – not a spoiler), but when that doesn't work, he tries to kill her friends in order to get to her? (in the blurb – not a spoiler) His reasoning and motivations seem a little forced and uncharacteristic. His point of view, at times, jolts the text, and sometimes I actually wished that his POV was also deleted from the book and we only knew what Eva knew.
Even though I thought the point of view in the novel could've been adjusted, I read this book in a few hours because I was eager to know who the killer/stalker was and what was going to happen. I'd recommend this for any YA reader.
One final note. The cover (image above) is amazing.
My Score: 6/10