Another month has gone by, meaning another month of books acquired and reviews posted! Here is a list of the books I've received/bought/borrowed in March:

1. Lily and the Octopus by Steven Rowley
Thank you to Simon & Schuster for supplying this book to me through Netgalley. This is about Lily, a beautiful daschund who develops a brain tumour. But we don't refer to it as a tumour. We call it an octopus. Lily's owner is desperate to help Lily beat this Octopus because he's so close with Lily and can't imagine losing her. I've already read this book and am writing up a review for it soon. I absolutely loved it! It's such a heart-warming tale for all animal lovers, but it's also exceptionally well written! A favourite of mine for 2016.

2. Keep Me Posted by Lisa Beazley
Thanks to Text Publishing for supplying this book to me through Netgalley. Sid and Cassie are sisters who live in different countries and aren't as close anymore, so they start writing letters to each other to better keep in touch. And out comes their marriage problems, parenting woes, and all the concerns they've had and been too afraid to tell the other. I've posted my review already and thought it was a lovely read.

3. The Sidekicks by Will Kostakis
I picked up a copy of The Sidekicks earlier this month at a book event, and I finished it in one sitting. This book is about three school students who are dealing with the loss of their friend, and it is painfully raw. The characters are all very different and yet they mould well together and they work to find themselves again after the sudden death. I really enjoyed this book!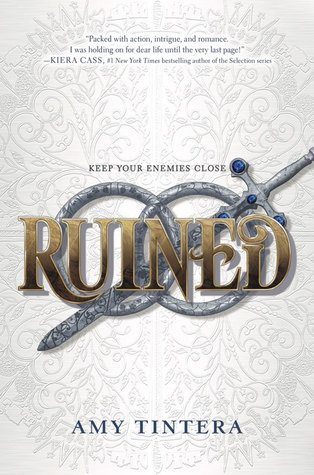 4. Ruined by Amy Tintera
This is the first book in a fantastic new YA/fantasy series by Amy Tintera. I borrowed an early copy off a friend and read it within a couple of days. The main character is feisty, daring, bold and courageous. She impersonates a princess to seek revenge on the royal family because they murdered her parents and kidnapped her sister, and the story unfolds at a rapid pace!

5. Yellow by Megan Jacobson
I bought this book earlier this month after its release and have since read it and posted a review on the blog. Yellow is about a young girl who is struggling to fit in. Her friends bully her, her father has left them, and her mother is an alcoholic. And then she meets a ghost who was murdered 20 years earlier, and she seems to be the only person who can hear him. This is a really compelling debut novel!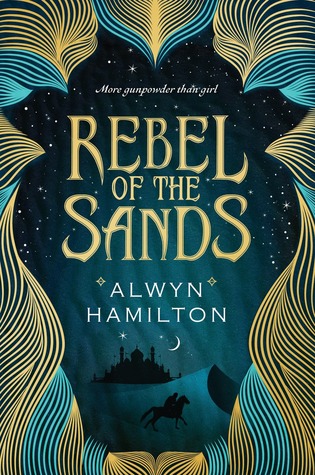 6. Rebel of the Sands by Alwyn Hamilton
This is another book I bought upon release date after hearing so much about it on social media. Imagine Aladdin set in a dystopian world, and you'll understand the setting of Rebel of the Sands. The main character is a fantastic shooter, and she's desperate to escape her no-hope town and find a better life. Action and adventure ensues.

7. A World of Other People by Steven Carroll
I've had this on my bookshelf ever since Steven Carroll won the Prime Minister's Literary Award last year. He's a wonderful writer, and A World of Other People is about a couple whose lives intersect multiple times but who tragically part ways every time. Steven has done a marvellous job of telling their story.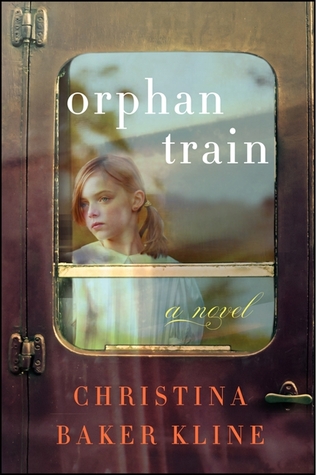 8. Orphan Train by Christina Baker Kline
I bought this one at a Lifeline bookfest a few weeks ago and I've just started reading it. It's beautiful. It sheds light on a piece of American history that is often forgotten, and the writer is extremely talented. The characters are wonderfully real and painfully flawed.
And in case you missed it, here is a list (with links) of reviews that I've posted on Jess Just Reads this month!
REVIEWS POSTED IN MARCH:
1. Keep Me Posted by Lisa Beazley
2. Hold by Kirsten Tranter
3. Eligible by Curtis Sittenfeld
4. Yellow by Megan Jacobson
5. Rebel of the Sands by Alwyn Hamilton
6. A World of Other People by Steven Carroll
Thanks for stopping by and happy reading!