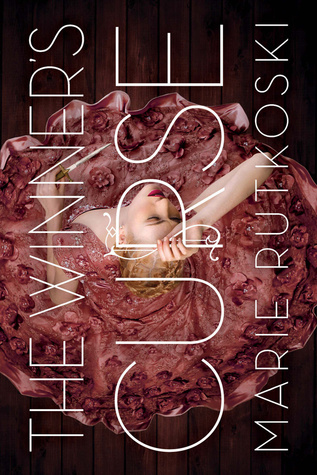 As a general's daughter in a vast empire that revels in war and enslaves those it conquers, seventeen-year-old Kestrel has two choices: she can join the military or get married. But Kestrel has other intentions.

One day, she is startled to find a kindred spirit in a young slave up for auction. Arin's eyes seem to defy everything and everyone. Following her instinct, Kestrel buys him—with unexpected consequences. It's not long before she has to hide her growing love for Arin.

But he, too, has a secret, and Kestrel quickly learns that the price she paid for a fellow human is much higher than she ever could have imagined.
I still don't know what I think of this book. I heard so much about it on Twitter and read some great reviews – I haven't yet read the sequel to this, so maybe I need to in order to understand all the hype. But for me, the story was good, but not oh-my-god-fantastic.
I didn't understand the implied romance between Kestrel and Arin. I found their characters to be like cardboard cut outs – they were acting out the motions but I couldn't sympathise for them or understand them, and therefore, I didn't really care about them. I found myself finishing the novel because I was curious about the direction, but I wasn't curious about the character development or the potential relationship development.
Despite these flaws, I did love the setting of this novel. The author has done a wonderful job of world-building and establishing an imaginative environment. Also, Kestrel is a strong and badass main character and quite refreshing for the YA genre. I'm interested enough in the storyline and the world and the plot to read the second in the series, but I do hope that the characters grow and develop.