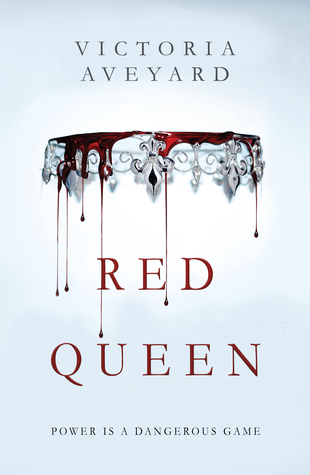 The poverty stricken Reds are commoners, living under the rule of the Silvers, elite warriors with god-like powers.

To Mare Barrow, a 17-year-old Red girl from The Stilts, it looks like nothing will ever change. Mare finds herself working in the Silver Palace, at the centre of those she hates the most. She quickly discovers that, despite her red blood, she possesses a deadly power of her own. One that threatens to destroy Silver control. But power is a dangerous game. And in this world divided by blood, who will win?
I finally managed to get my hands on the book all YA bloggers have been talking about – Red Queen. It is the first in a new dystopian trilogy by Victoria Aveyard, and has just topped the New York Times' bestseller list.
Firstly, can we all take a moment to appreciate the cover? It's fantastic. And once you start to read the book, the colours used on the cover really tie in with the plot. There are two societies in this series, and they are separated by the colour of their blood. The Silvers – obviously with silver blood – control everything. They are elite and important and they have special skills (like being able to control fire and metal). And then there are the Reds. They are the dirt underneath your shoe. They are poor and unimpressive and they don't have any special skills.
Now I did hear some negative reviews of this book before I read it, and all I can say is those people are lame: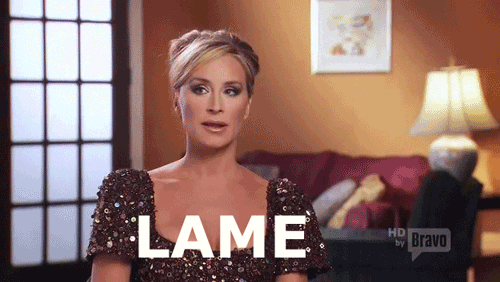 Sure, it's a little similar to other dystopian YA, but it's pretty difficult to differentiate dystopian YA at the moment. It's usually got two different societies (poor and rich), and the main character is usually from the poor society, and then somehow finds a way to infiltrate that upper class society and shut it down. For example, The Fire Sermon by Francesca Haig, The Hunger Games, Divergent etc etc.
Mare Barrow, the main character, despises the Silvers. But then she unlocks a power that she didn't even realise she had, and she's thrust into their world. Instead of being killed, Mare is betrothed to the Prince and joins a rebellion to overthrow the government. And let's not forget to mention that there's a huge, ridiculous character twist at the end that I would never have predicted.
Mare really grows over the course of the novel. Sure, I'd like her to have a bit more of a backbone, but in her situation, it's understandable that she doesn't. And hey, she's got two more books to develop it. She is very intelligent and intuitive, and her sass and quick wit is refreshing in the novel. It's not one of those books where everything just seems to work for her – there are times in the novel where I think she might lose someone she loves. There's a lot to unfold over the next two books.
I recommend this book to YA readers, but also to fantasy readers. It's a quick read – I read it in one day.