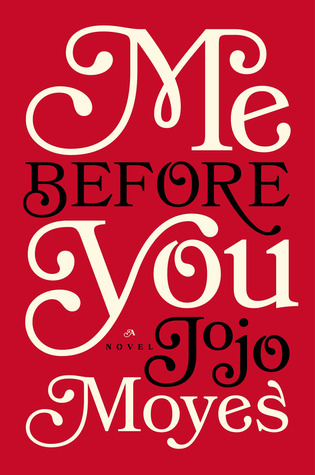 Me Before You is a heartbreaking novel and the cause of devastated readers everywhere. There's no doubt that the film adaptation, which is being released this month, will leave viewers feeling the same way.
The protagonist of this novel is Lou Clark, who is confident, sassy, bold and very knowledgeable. She has lived in the same small town her whole life and has rarely travelled, and that has worked out well for her. But when she loses her job and when it becomes increasingly obvious to her that she is no longer in love with her boyfriend Patrick, she becomes a little lost. And then she takes up a new job caring for Will Traynor, a paraplegic whose motorcycle accident took away his desire to live.
This book is devastating, not just because of Will's accident and the difficult time that he's having with his disability, but because of how Will's accident has affected his family and his friends and how his disability affects his relationship with Lou.
Me Before You is a slow burner. You get snippets of Will Traynor for the first half of the book but you are overloaded with Lou's life – her boyfriend, her parents, her sister, her career, and the expectations that her family put on her to help them survive with the little money that they are all earning. She's lost but she doesn't realise it. She's unhappy but she masks it.
And then, halfway through the novel, Lou and Will's characters start to blend. Their characters begin to understand more about themselves. They both grow and adapt to their situation. Lou distracts herself by being determined to turn Will's life around, but the reader becomes increasingly aware that Will won't change. He won't make the most of his situation and that's not because he doesn't want to, but because he can't. It's not who he is. He used to love adventure and travel – the opposite of Lou – and she can't convince him that he still has a life worth living.
They both learn from each other and they both grow as characters. And chapter by chapter, the reader comes to understand their motivations, fears, worries and their doubts simply by how they interact. And the closer Lou and Will get, the clearer it becomes that even though they're well suited for each other, Will's permanent disability will stop anything from eventuating.
I highly recommend this book. Yes, it's sad. But Lou is a wonderful character and she propels the story forward with her wit and her charm and her light. She makes for a great story, and during those brief moments in the story where there is hope and optimism, it's enjoyable and rewarding for the reader.